Please visit us! The Center for Iranian Diaspora Studies is open! We are located in Humanities Building, Room 503 at San Francisco State University on Tapia Dr. between Holloway Ave. and Font Blvd.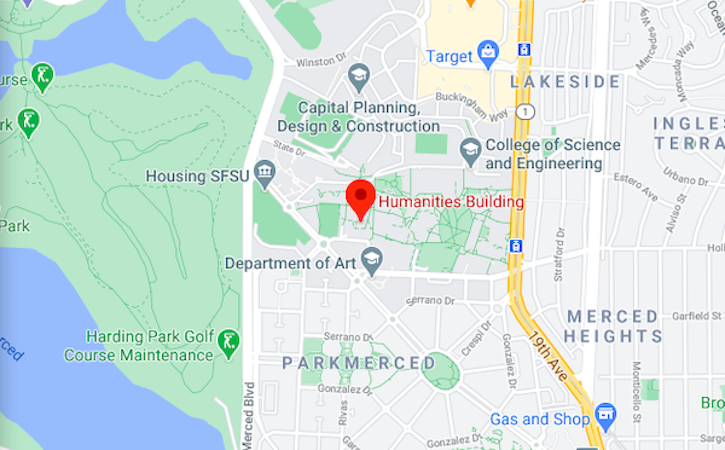 Transportation and Parking
San Francisco State University is readily accessible by public transportation from all parts of the Bay Area.
For general information, please visit the SF State Parking and Transportation website.