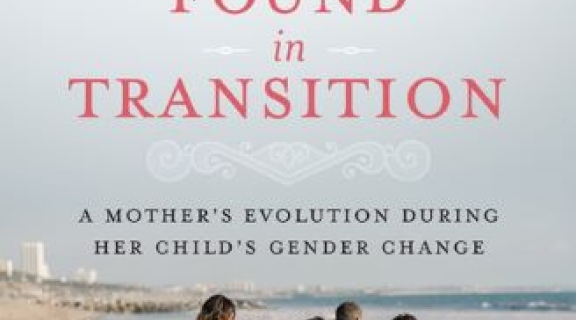 Found in Transition: Author Talk with Paria Hassouri
Thursday, June 17
Event Time
04:30 p.m. - 06:00 p.m.
Contact Email
iraniandiasporastudies@sfsu.edu
Overview
In celebration of Pride Month, the Center for Iranian Diaspora Studies proudly presents a book reading and conversation with Dr. Paria Hassouri, author of "Found in Transition: A Mother's Evolution During Her Child's Gender Change" on Thursday, June 17, 2011, at 4:30 pm.
This is a free event, but you must register at this link: https://sfsu.zoom.us/webinar/register/WN_EZyWxxUbQ7ewptVmBSHN0w
 
About the Author:
Paria Hassouri is a pediatrician, mother of three, and transgender rights, activist. She graduated from the University of Pittsburgh School of Medicine in 1999 and completed her residency training at the Cleveland Clinic Foundation in 2002. Her personal essays have been published in multiple sites, including the New York Times, the Washington Post, the Los Angeles Times, and The Huffington Post, and she has presented stories on stage through Expressing Motherhood. A proud Iranian-American, she spent her formative years in Pittsburgh, Pennsylvania. She currently resides and practices in Los Angeles, California. Her memoir, Found in Transition: A Mother's Evolution during her Child's Gender Change, was released in September 2020.
 
Found in Transition synopsis:
 
In Found in Transition, Hassouri is blindsided when her teenager comes out as transgender. As Hassouri navigates through anger, denial, and grief to eventually arrive at acceptance, her journey forces her to reflect on her own experiences of being an Iranian immigrant growing up in Pittsburgh, Pennsylvania, one of a handful of brown kids in a nearly all-white school district. She examines how the insecurities she is carrying from her past are leading her to parent with fear rather than love. She also questions her identity as both a mother and a pediatrician, given she had no inkling her child is transgender. She examines why her medical training never prepared her for parenting a trans child. As her daughter transitions from male to female, she discovers her own capacity to evolve, what it really means to parent, and how to use her voice to raise awareness about the large percentage of transgender people who don't present in childhood in the classical way the media portrays. While this is a story that weaves the journeys of a pediatrician mother and her transgender teenager, it illustrates universal themes of parenting, identity, belonging, self-discovery, growth, and unconditional love. It is the story of a modern American family.