DocFilm Institute and Center for Iranian Diaspora Studies Receive Nasiri Foundation Grant to Support Documentary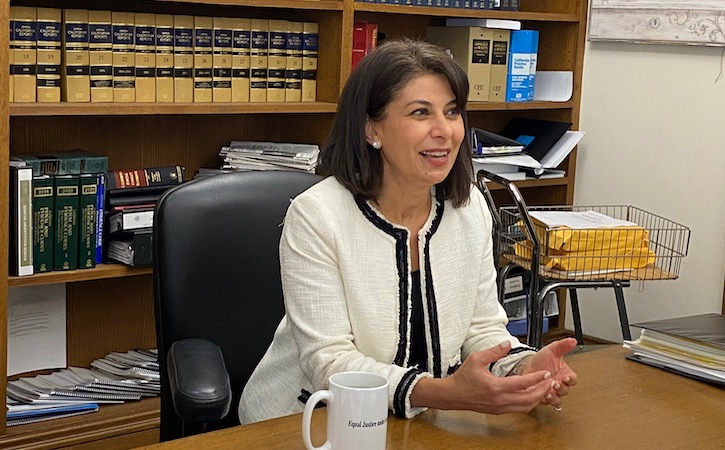 San Francisco, CA--"So much of what we hear in the news about Iran is negative," says DocFilm Institute Director, Soumyaa Behrens. "But there is so much more to Iran and its people and that's what we are seeking to capture in our film." Behrens, co-director of "The Dawn is Too Far: Stories of Iranian-American Life," along with colleague and co-director, Persis Karim (Director of the Center for Iranian Diaspora Studies Center) also received an award from the Center for Asian American Media (CAAM) last fall. The film's progress, and advancement to production, even during the pandemic has received a tremendous boost from this recent $40,000 grant from the Nasiri Foundation. "The Dawn is Too Far" features stories of the Bay Area's unique and diverse Iranian-American community and draws a portrait of the ways that this region has attracted Iranian immigrants and refugees over the past fifty years, making it the second largest Iranian diaspora community in the United States. "More than just telling the story of Iranians leaving Iran, we want to share their stories of what they have become, the community they have built," says Behrens. "I've learned so much about how they have adapted to the traumas and challenges of history, of the tensions between their homeland and the country they've adopted." The film features the lives and stories of more than thirteen Iranian Americans who have either settled in the Bay Area and raised families here, capturing their unique culture, contributions, and evolution in Northern California. Most recently, Behrens and Karim filmed the Honorable Nahal Iravani-Sani, the first Iranian-American woman to be appointed to the California Superior Court, along with several of her young mentees, attorneys Elica Vafaei (Interim Executive Director, Lawyers Committee for Civil Rights, SF Bay Area) and Nima Rahimi (Commissioner, Immigration Rights, County and City of San Francisco) in her home and her chambers .
While the film experienced the delays and challenges of the pandemic, and Behrens and Karim were unable to film in person, they spent many hours on zoom with their film editor Corey Ohama (an SF State alumni) editing the more than 40 hours of footage that they already had shot prior to February 2020. "We're glad to be filming in person again," says Behrens, "and we can't wait to share this rich and important story with audiences." The Nasiri grant will be used to support film crews, editing, and help with the production phase of the film, as well as to develop a VR component that will accompany the film. Behrens and Karim have a goal to complete the film by early 2023 and are grateful that Shanna Nasiri, the director of the Nasiri Foundation, has been an advocate for this film and its mission to tell a more complex and nuanced story of Iranian immigration to the United States.
You can view the trailer for this film on Vimeo.
Photo by Persis Karim: The Honorable Nahal Iravani-Sani in her Santa Clara chambers speaking with Soumyaa Behrens and Persis Karim about her journey to becoming a judge on the Superior Court.