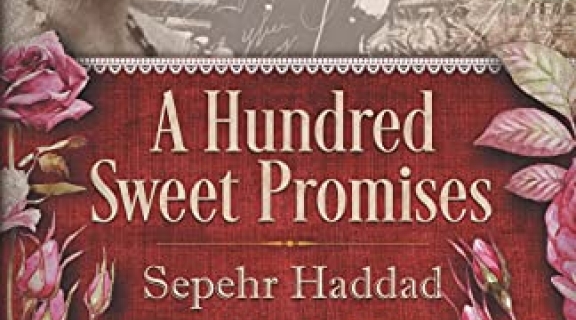 Author Book Talk and Q&A with Sepehr Haddad
Sunday, December 12
Event Time
03:00 p.m. - 04:30 p.m.
Contact Email
iraniandiasporastudies@sfsu.edu
Overview
Join us for an afternoon or reading and discussion with Sepehr Haddad, the author of "A Hundred Sweet Promises" on Sunday, December 12, 2021 at 3:00 PM. Diaspora Arts Connection, Center for Iranian Diaspora Studies at San Francisco State University, and Persian Center proudly present the reading and Q & A with the author. Refreshments will be served. This event is free and open to the public.
 
About the book: A family secret revealed 40 years ago by a grandmother to her grandson is now an acclaimed Russian historical fiction novel. "A Hundred Sweet Promises" is the tale of the author's grandfather, Nasrosoltan, a famed composer, who on the eve of World War I travels from Persia to Russia to study classical music at the St. Petersburg Conservatory with such masters as Rimsky-Korsakov. While there, Nasrosoltan falls in love with a Romanov princess, but the royalty surrounding him considers this a forbidden love. Unexpectedly, the Tsar gets involved, and Nasrosoltan suddenly finds himself in a battle between head and heart while being carried forward on a wave of destiny toward an uncertain future. A novel based on a true story set against the backdrop of the final days of Imperial Russia.
 
About the author: Sepehr Haddad is the grandson of composer Nasrosoltan Minbashian who was the director of the Iranian Conservatory (Tehran Conservatory of Music). Sepehr is also a Universal Music Group (UMG) recording artist, with the Billboard chart-topping duo "Shahin & Sepehr." He lives in the Washington DC metro area.